Forklift Repair
We offer forklift repair and maintenance on all brands and models, whether new or refurbished. Minor repairs, part replacements and general servicing can be completed at your own premises. If more extensive repairs or full refurbishment is required we can transport your forklift from your premises to our own workshop. Lead times will vary depending on different factors, such as spare parts needed, the extent of repair work needed and so forth.
Regular servicing and maintenance is required to ensure your forklift serves you well for a long period of time. If your forklift is not regularly maintained the chance of breakdown will increase, and your forklift may even become completely inoperable.
Hyster Forklift Repair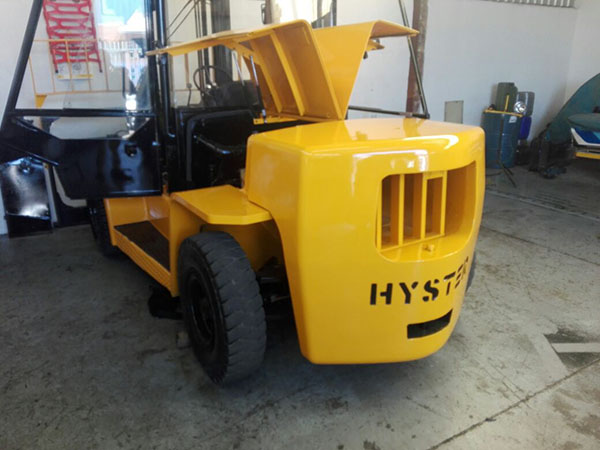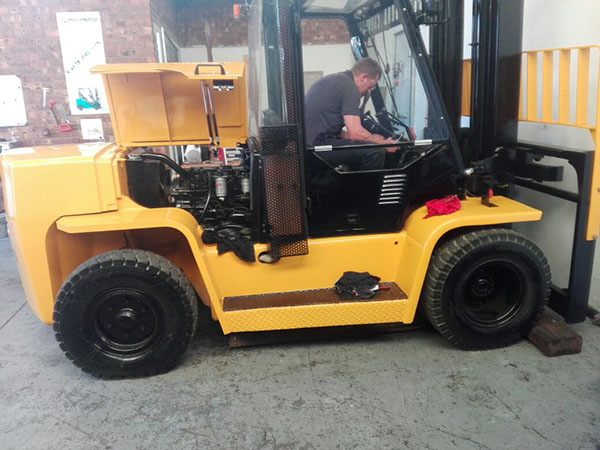 This model is a Hyster 7 ton FD 70, 2004. We repaired oil leaks, the water pump, the diesel pump and the fuel injectors. We rewired the forklift and resprayed the exterior. The doors required a bit of work to get back on. Other repairs included replacing broken or old parts, such as the alternator, valve bank, side shift hoses and the mast chain. We replaced the roof glass, lights and added new tyres.
This forklift was not serviced frequently and operated for 13 years, for 2 hours a week. Even with this small amount of work, wear and tear over time left it in a sorry state. Regular servicing and maintenance can prevent such extensive repair work from being needed.